101 Gold's Posts
Thursday, March 6th, 2014 by KC Counts
Posted in 101 Gold's Posts
---
---
Monday, March 3rd, 2014 by Donna Dollar
Posted in 101 Gold's Posts
---
---
Monday, March 3rd, 2014 by Donna Dollar
Posted in 101 Gold's Posts
Comedian George Lopez released a statement on Friday (February 28th) attempting to explain his arrest for public intoxication at a Canadian casino on Thursday night (February 27th.) The 52-year-old was apparently found by Ontario police asleep on the casino floor after a performing a comedy set.
George said, "Tied one on last night. Not feeling great this morning. I was trying to sleep it off, unfortunately, it was on the casino floor." He performed a second gig at the same casino on Friday night  where he joked about the incident saying, "I just did in Windsor, what Justin Bieber does in America. " He also claimed to have taken 52 shots before passing out.
---
---
Monday, March 3rd, 2014 by Mike McKay
Posted in 101 Gold's Posts
Re-tweeted over a million times…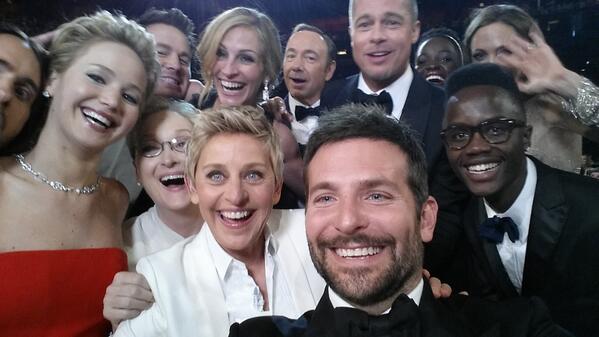 ---
---
Friday, February 28th, 2014 by Donna Dollar
Posted in 101 Gold's Posts
It was two years ago this week (February 29th, 2012) that the Monkees' frontman Davy Jones died of a heart attack at age 66, in Indianatown, Florida. Jones had complained of chest pains the previous evening and was admitted to Martin County's Martin Memorial Hospital where he died. Jones is survived by his third wife, Telemundo star and flamenco dancer Jessica Pacheco, and his four daughters Talia Elizabeth, Sarah Lee, Jessica Lillian, and Annabel Charlotte.
---
---
Friday, February 28th, 2014 by Mike McKay
Posted in 101 Gold's Posts
Aggies lost to UVU last night (2-27-14) in overtime 66-61 and game ends in a brawl with players and fans.
---
---
Thursday, February 27th, 2014 by Donna Dollar
Posted in 101 Gold's Posts
---
---
Wednesday, February 26th, 2014 by Donna Dollar
Posted in 101 Gold's Posts
---
---
Wednesday, February 26th, 2014 by Donna Dollar
Posted in 101 Gold's Posts
---
---
Tuesday, February 25th, 2014 by Donna Dollar
Posted in 101 Gold's Posts
A Florida woman called 9-1-1 to report that she was served raw, uncooked waffles at a Village Inn in Tampa. The clip was posted online by the Tampa Police department to raise awareness about when appriopriate time to call the authorities. According to the authorities. 50-percent of 9-1-1 calls aren't emergencies
---
---